"An investment in knowledge pays the best interest."
-Benjamin Franklin
---
Unfortunately, in the automotive industry, an unintentional wrong yields the same result as an intentional one.  In order to protect your employees, customers and assets, Dealership Solutions has formed strategic partnerships to offer the most complete lineup of fully customizable solutions designed with the dealer's unique needs in mind. Choose from compliance training specifically designed for F&I managers, HR professionals, Red Flag rules, Gramm Leach Bliley Act, OSHA and more.  Proper compliance education and preparation will ensure you keep what you earn.
---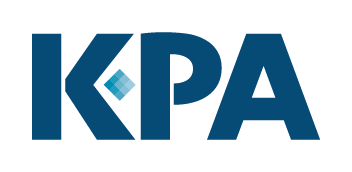 KPA: Front-to-Back Compliance for Automotive Dealerships
KPA, the most trusted name in Environmental Health & Safety (EHS) compliance for more than 30 years, offers the only comprehensive front-to-back compliance solution for automobile dealerships.   From F&I to Human Capital Management (HCM) to EHS, our comprehensive solution provides you with the tools and reporting you need to manage risk across your entire organization.  Our cloud-based software and award-winning training combined with our nationwide network of over 90 experienced consultants enables you to:
Improve loss control.
Control risk.
Lower Workers Compensation Insurance premiums by up to 34%.
Standardize and automate compliance processes.
Change the behavior of the entire organization to establish and maintain a compliance culture.
With thousands of clients nationwide, only KPA combines dealership-specific expertise in front-to-back compliance with online reporting, training onsite inspections capabilities and client support that makes KPA the trusted partner for the automotive industry.
To learn more about KPA solutions, please visit www.KPAonline.com.  If you would like to be contacted by a KPA sales representative for a demo click here.
Our other Services: